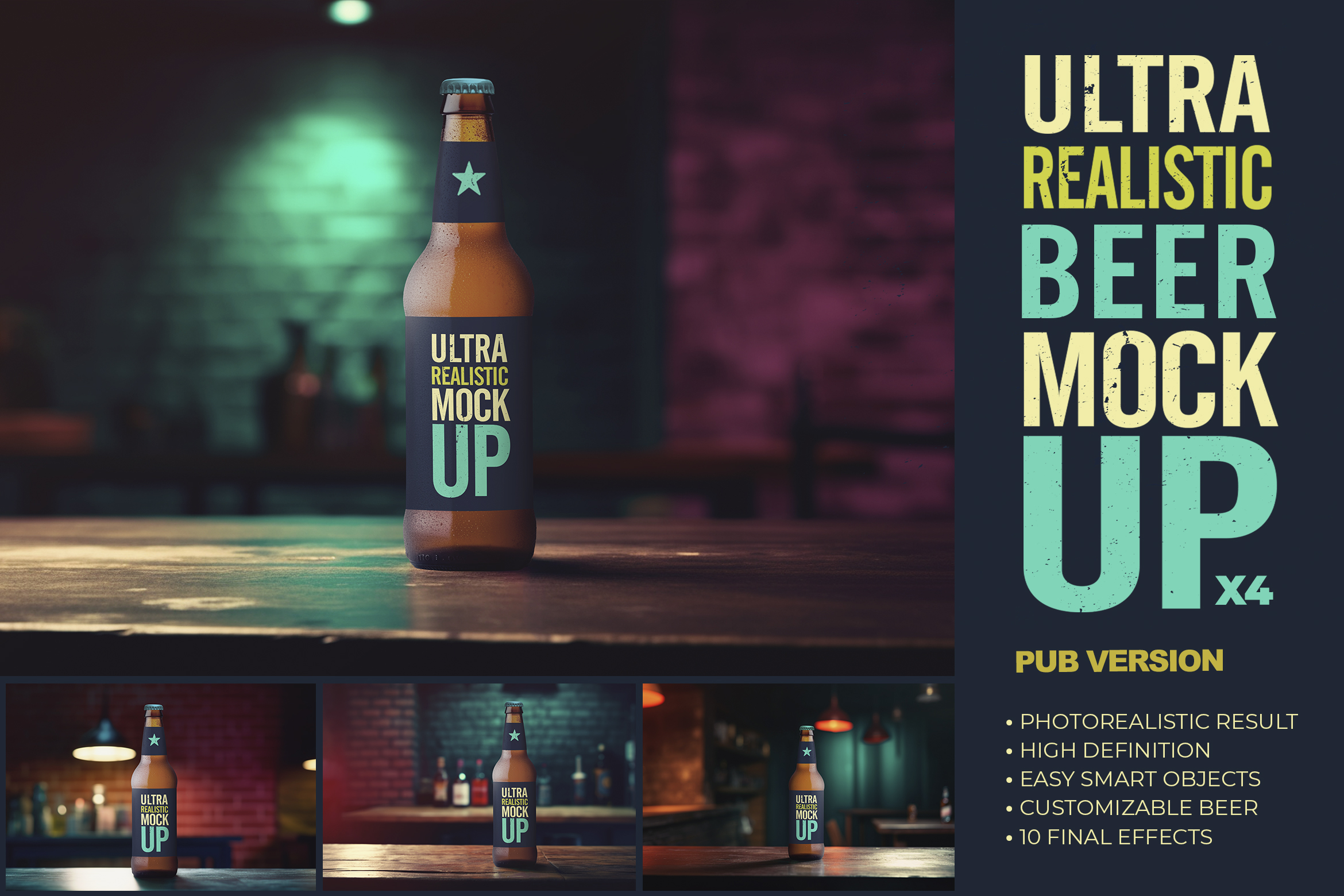 The Pub Beer Mockup is a package of four beer bottle mockups that showcase vibrant colors and are set in a pub environment, allowing you to showcase your beer label designs realistically. With options to display both blonde and dark beer, these mockups are easily editable to customize them according to your branding needs. Thanks to their photographic quality, every detail of your design will stand out, ensuring a professional presentation.
Features:
- 4 Ultrarealistic Mockups
- Smart Objects
- Photorealistic Result
- High Definition
- Easy-to-Use Smart Objects
- Customizable Beer
- 10 Perfect Final Effects
Hope you enjoy it!
*These images are used only to generate previews. Designs in the preview image are used for presentation purposes only – and it's not included.
Pub Beer Mockup x4
beer, pub, bottle, mockup, branding, design, label, customizable, photorealistic, high definition, realistic, showcase, professional, editable, template, customizable background, smart objects, vibrant colors, packaging, advertising, marketing, product display, visual merchandising, brand identity, brand image, product presentation, brand promotion, beer label, beer branding, beer packaging, beer advertising, beer marketing, beer product display, beer showcase, beer template, beer bottle mockup, beverage, drink, alcohol, brew, ale, lager, pilsner, stout, porter, craft beer, commercial beer, brewery, bar, nightlife, party, celebration, event,