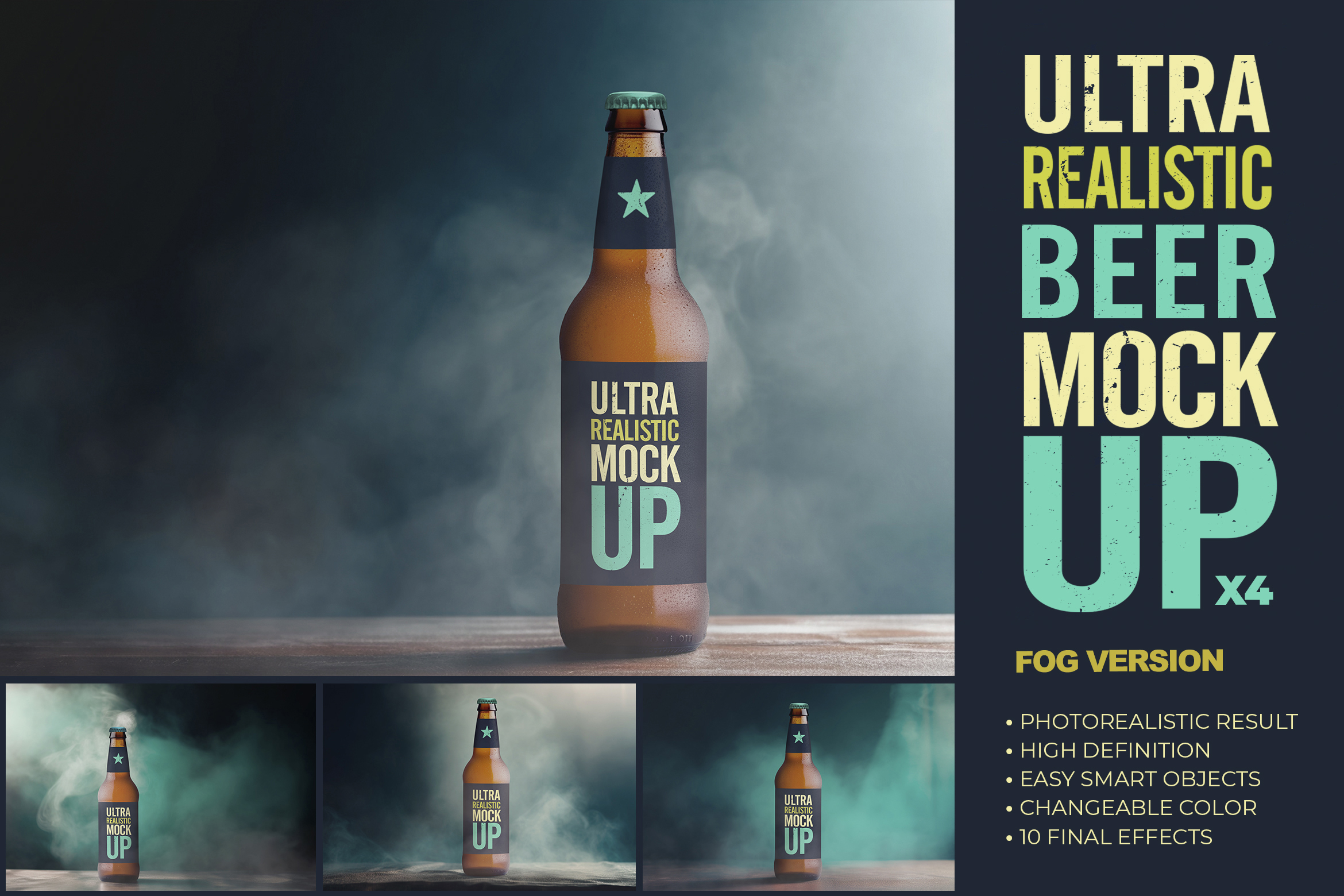 Fog Beer Mockup is a set of highly realistic and easily editable beer bottle mockups, designed to showcase your label designs with an impressive fog effect. With fully customizable background colors and additional layers of fog, these mockups can adapt to any style and brand, allowing you to display your work in a professional and appealing manner. Thanks to their photographic quality, every detail of your design will stand out, ensuring a high-impact presentation. Don't miss the opportunity to take your presentations to the next level with the added realism of the fog layers.
Features:
- 4 Ultrarealistic Mockups
- Smart Objects
- Photorealistic Result
- High Definition
- Easy-to-Use Smart Objects
- Changeable Background Color
- 10 Perfect Final Effects
Hope you enjoy it!
*These images are used only to generate previews. Designs in the preview image are used for presentation purposes only – and it's not included.
Fog Beer Mockup x4
Craft, Mysterious, Ethereal, Moody, Atmospheric, Dreamy, Hazy, Enigmatic, Misty, Serene, Mystic, Enchanting, Eerie, Ambiguous, Obscure, Uncanny, Otherworldly, Surreal, Intriguing, Ghostly, Calm, Tranquil, Mystic, Vaporous, Soothing, Sublime, Spooky, Unclear, Shadowy, Murky, Intricate, Misty, Unseen, Magical, Bewitching, Abstruse, Shrouded, Subtle, Veiled, Esoteric, Indistinct, Nebulous, Smoky, Vague, Arcane, PSD, Whimsical, Puzzling, Mystic