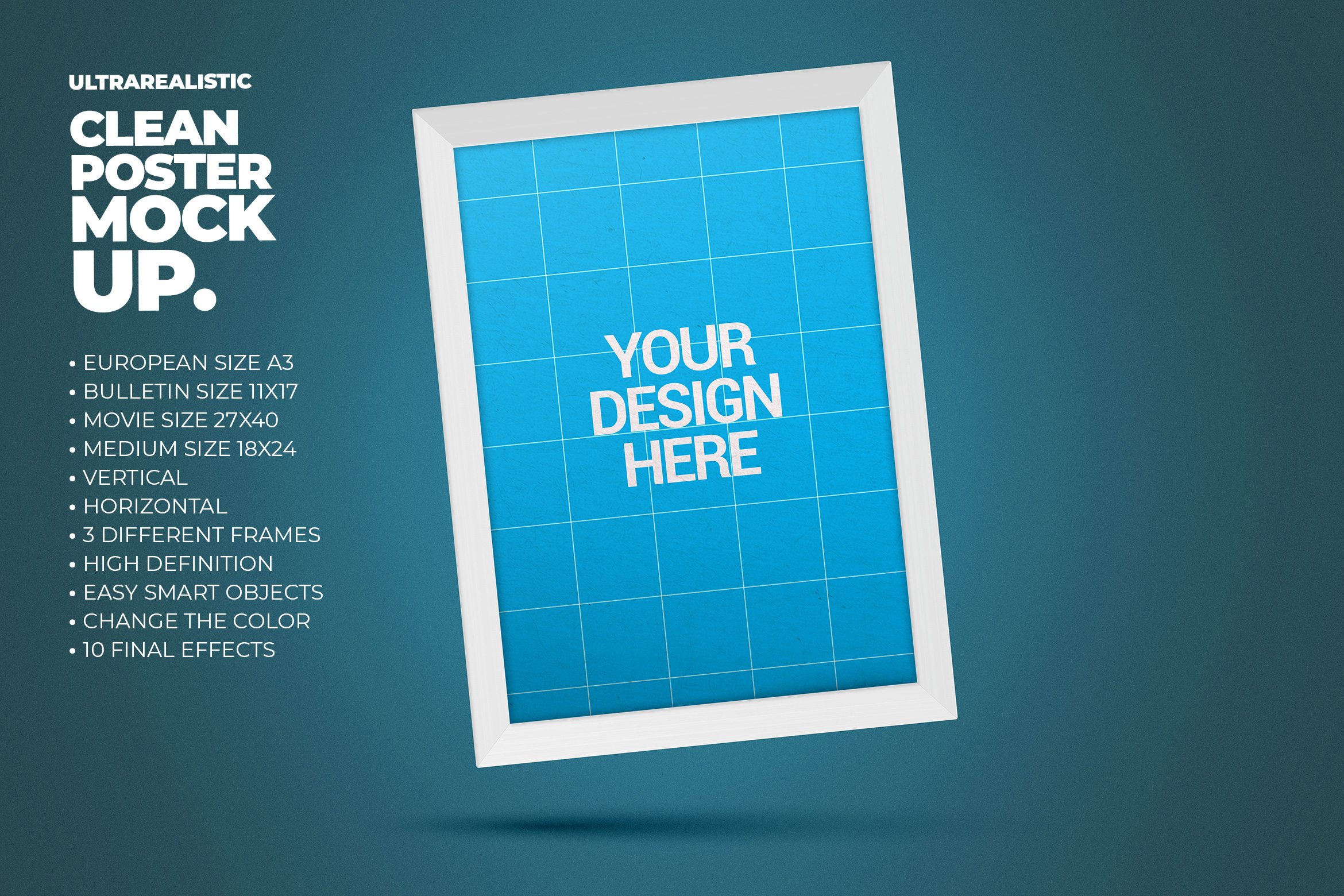 This Clean Floating Poster Mockup will help you to showcase your poster designs. There are 4 different frames available, you can use all of them to show your promotion or branding design. Smart objects and colors are easily changed.
Features:
- A3 Size
- Movie USA Size
- Medium USA Size
- Bulletin USA Size
- 4 Different frames
- Photorealistic Result
- Easy Smart Objects
- Easy Color Change
- 10 final effects
How Does it Work?
Place your designs in our smart object artwork layer, save out the photo, and done!
*These images are used only to generate previews. Designs in the preview image are used for presentation purposes only – and it's not included.
Clean Floating Poster Mockup