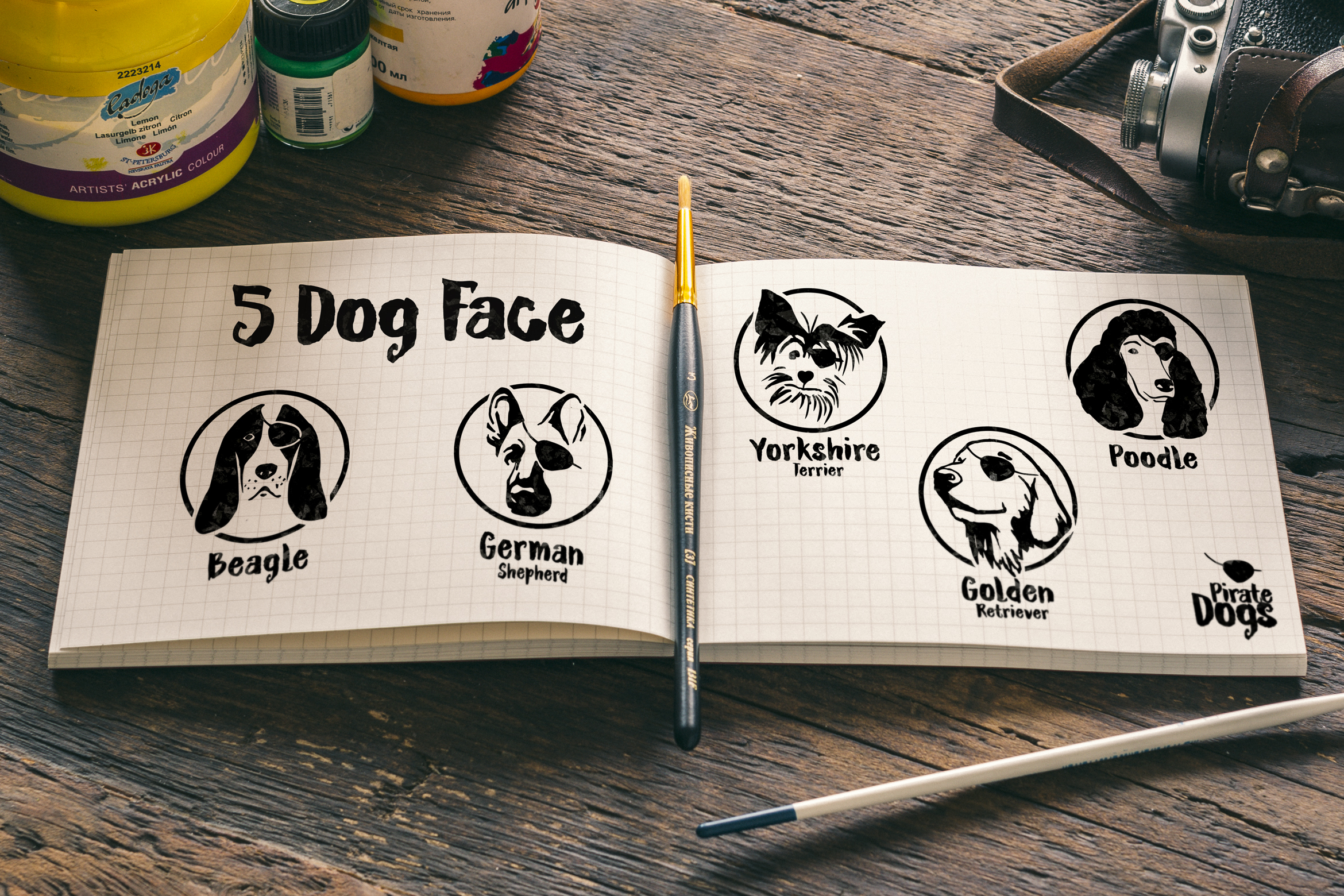 Features:
5 Premium Pirate Dogs
100% Resizable
All text is editable
Full layered, full vector
Color is easilly changed
Free font use. Link in the TXT file
Organitzed layers and folders
---
Included:
Beagle.ai
Beagle.psd
German Shepherd.ai
German Shepherd.psd
Golden Retriever.ai
Golden Retriever.psd
Poodle.ai
Poodle.psd
Yorkshire Terrier.ai
Yorkshire Terrier.psd

---

All logos were created using Adobe Photoshop and are vectors. These vectors can be easily exported just saving as EPS or PDF. And how they are 100% vectors they can be resized without losing resolution for the size you want to.